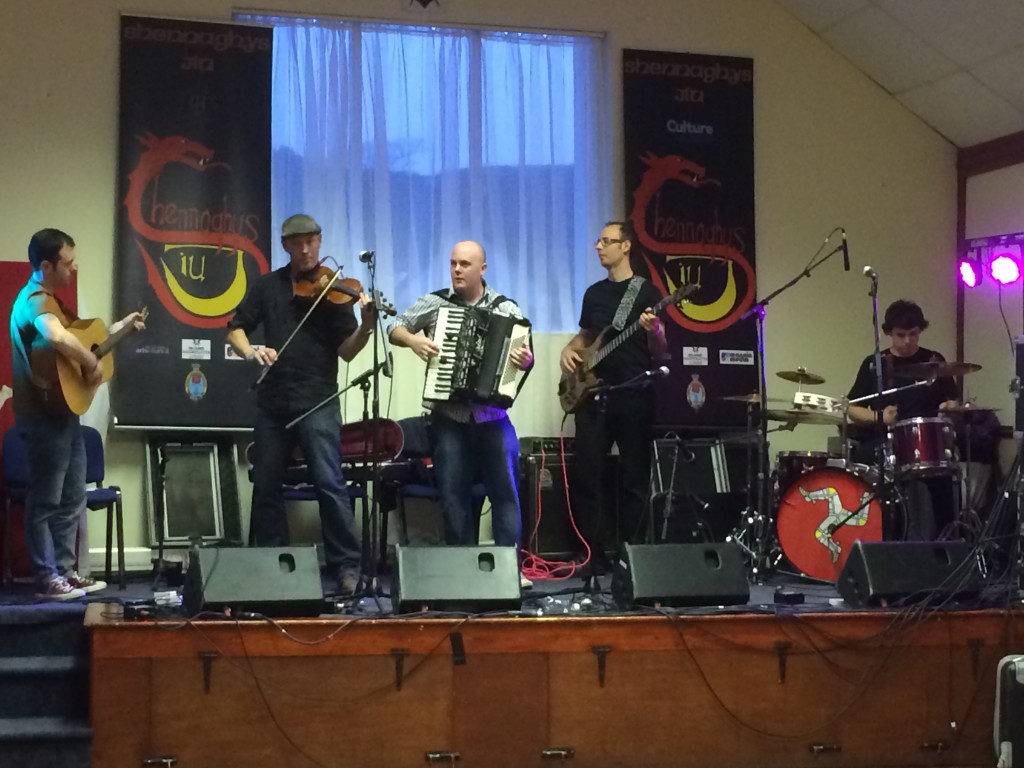 It's been a busy couple of months for Splann. Being busy is always good for a ceilidh band. One of the high points recently was the Splann 5 piece 'Big Band' being invited to the Isle of Man to play at Shennaghys Jiu festival. Shennaghys Jiu means 'tradition today' in the Manx language and Splann were one of a handful of bands from across Cornwall, Ireland, Scotland, Wales and of course the Isle of Mann that were playing at the festival.

We were kept busy throughout our time on the island playing ceilidhs, performance sets, performing for school groups and best of all meeting and playing with other musicians. Needless to say we returned to Cornwall feeling that we needed a rest or at least a few days sleep.

We made some great friends over there and look forward to returning in the future. As our fiddle player was heard to shout out when finally we had to leave "the only way is Manx"!